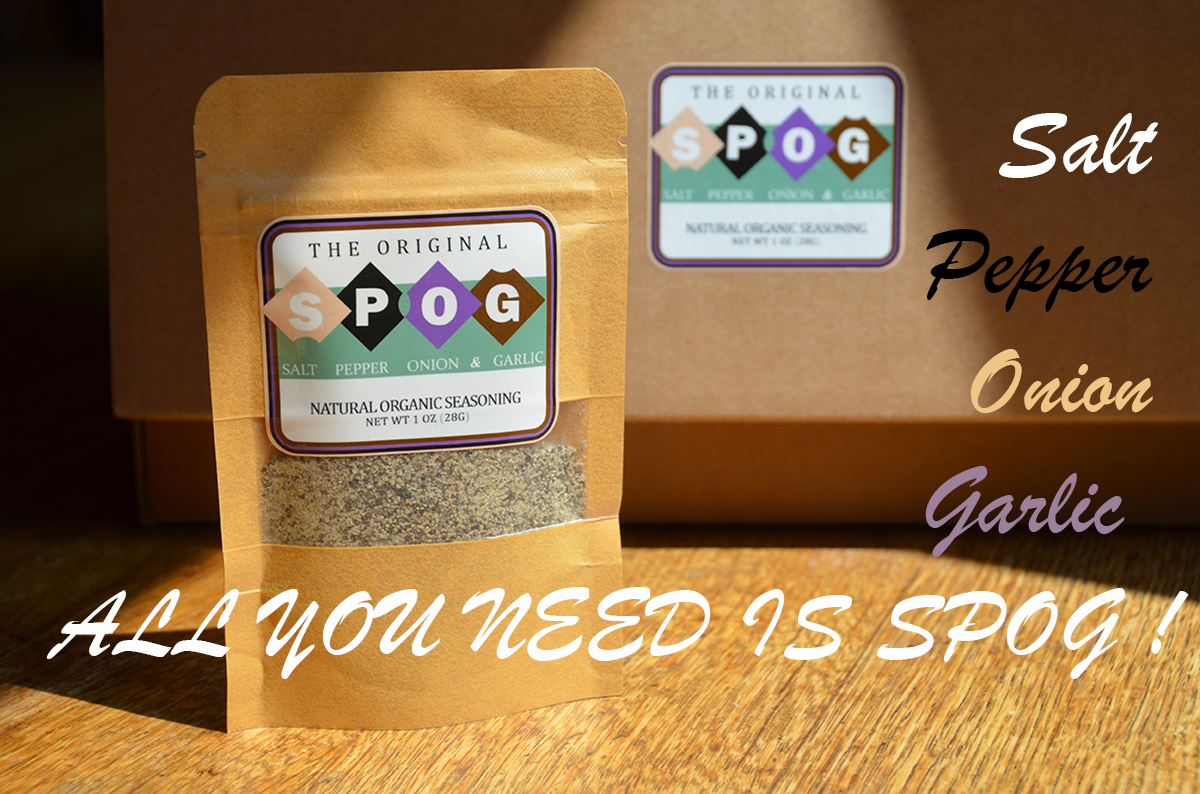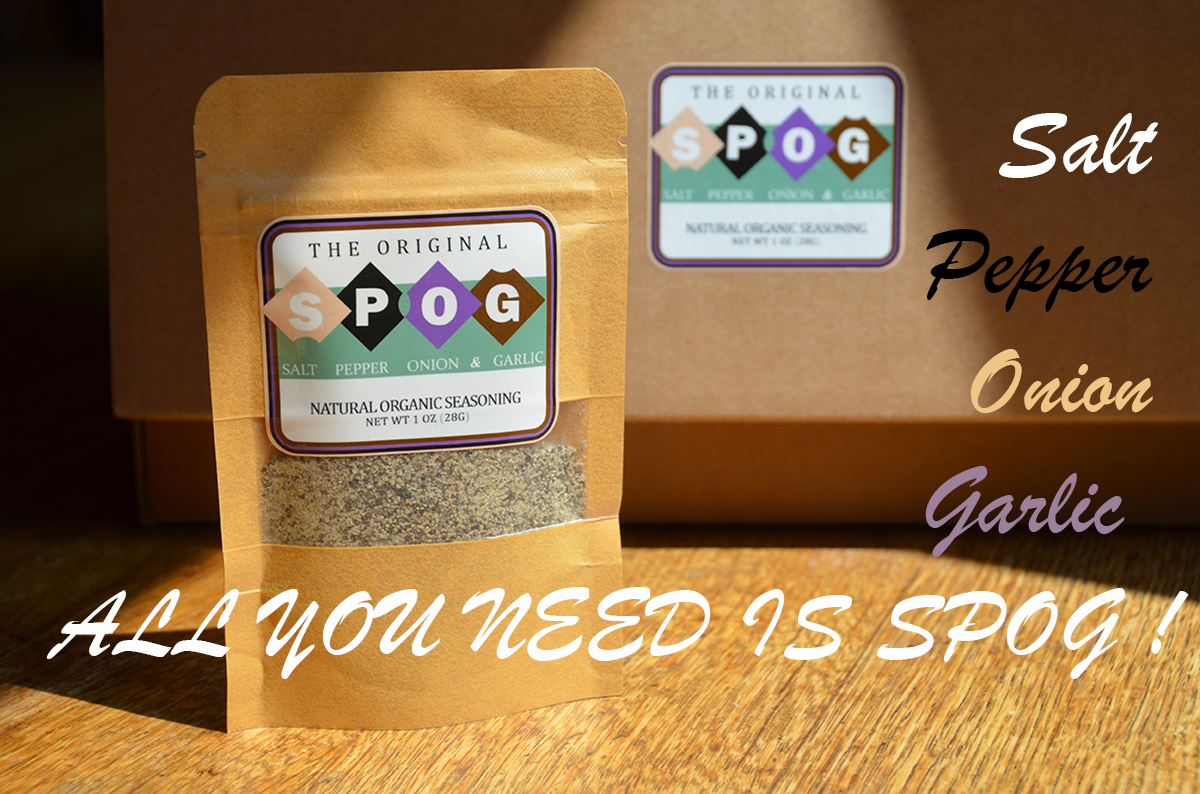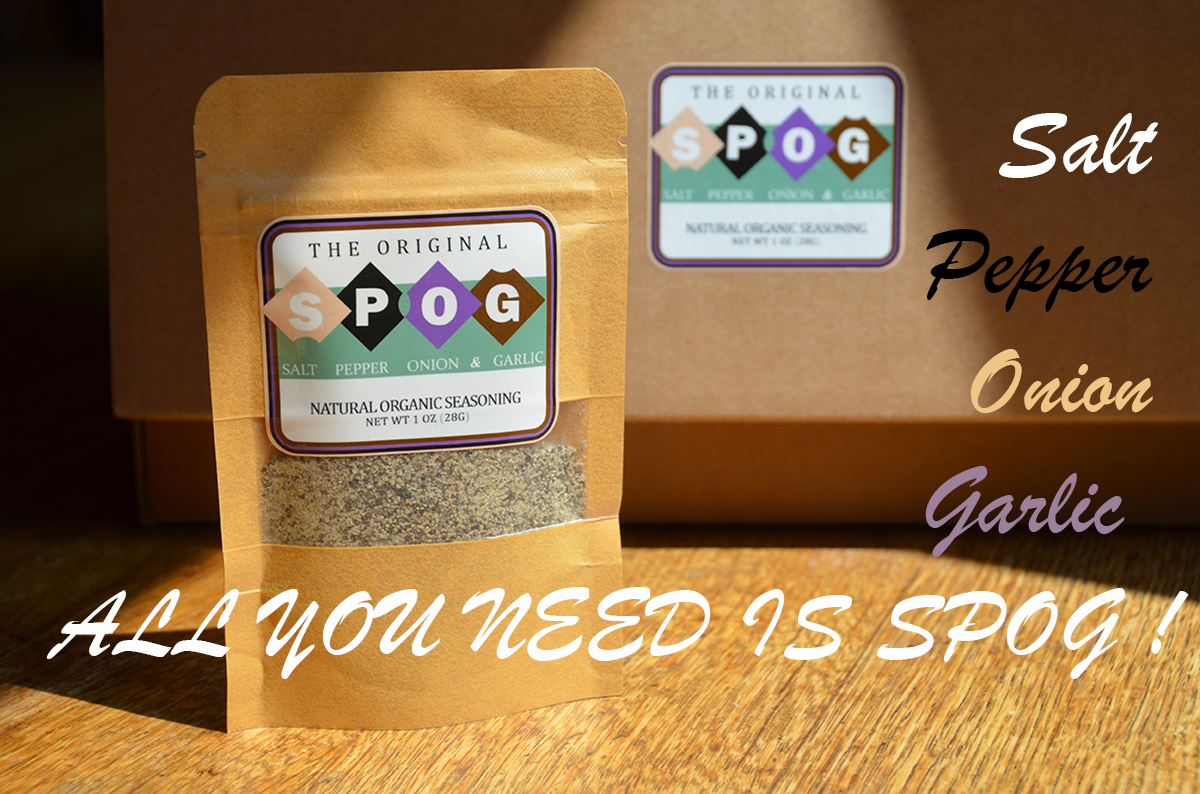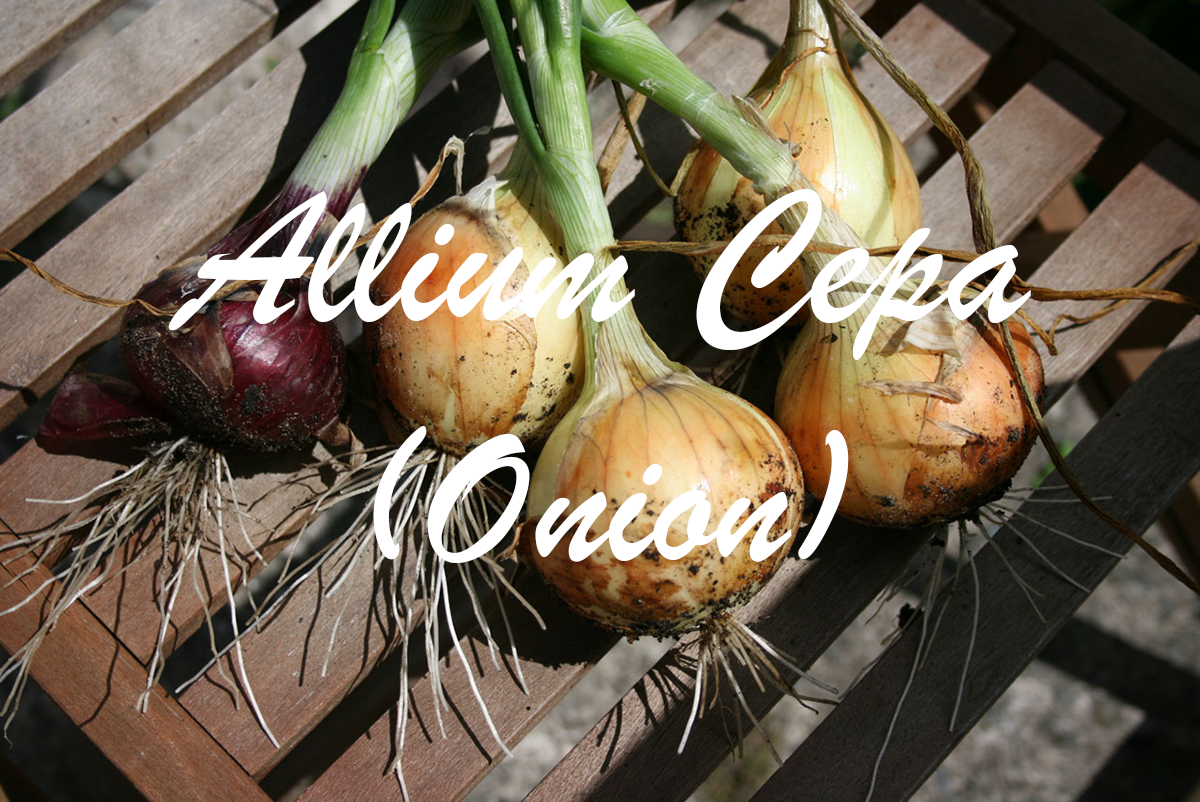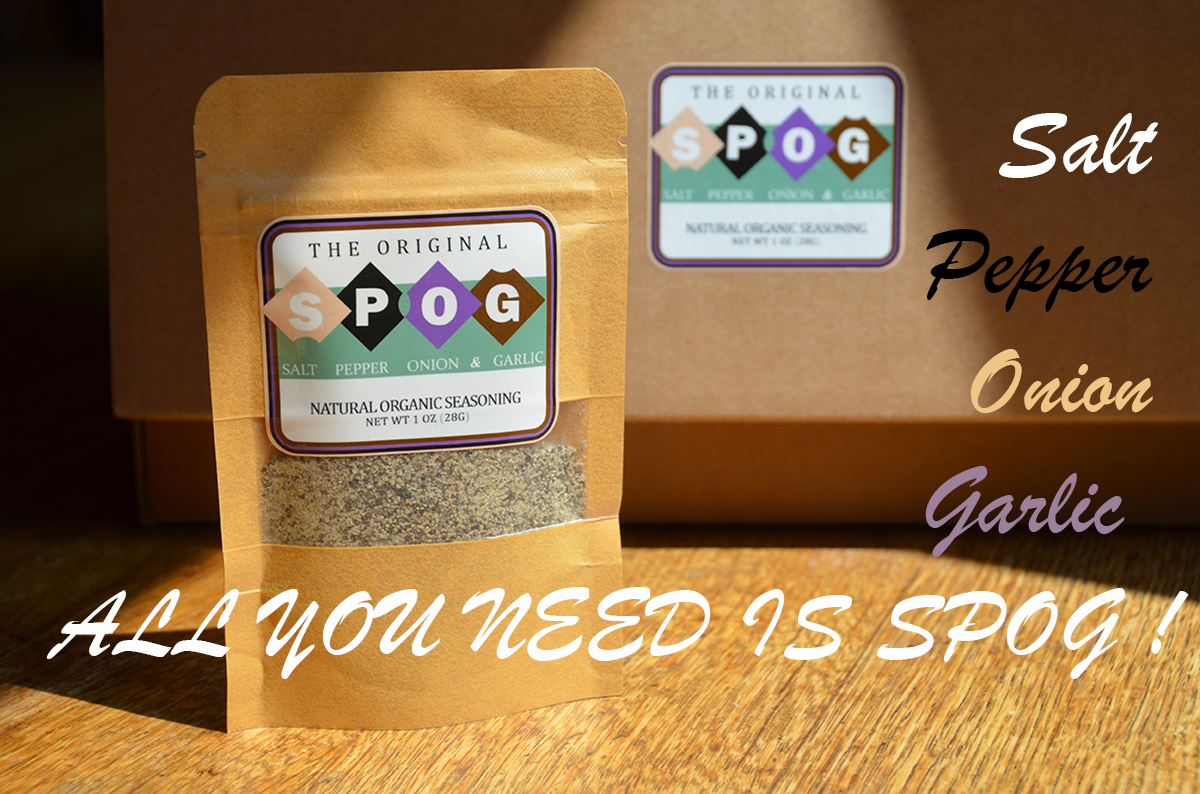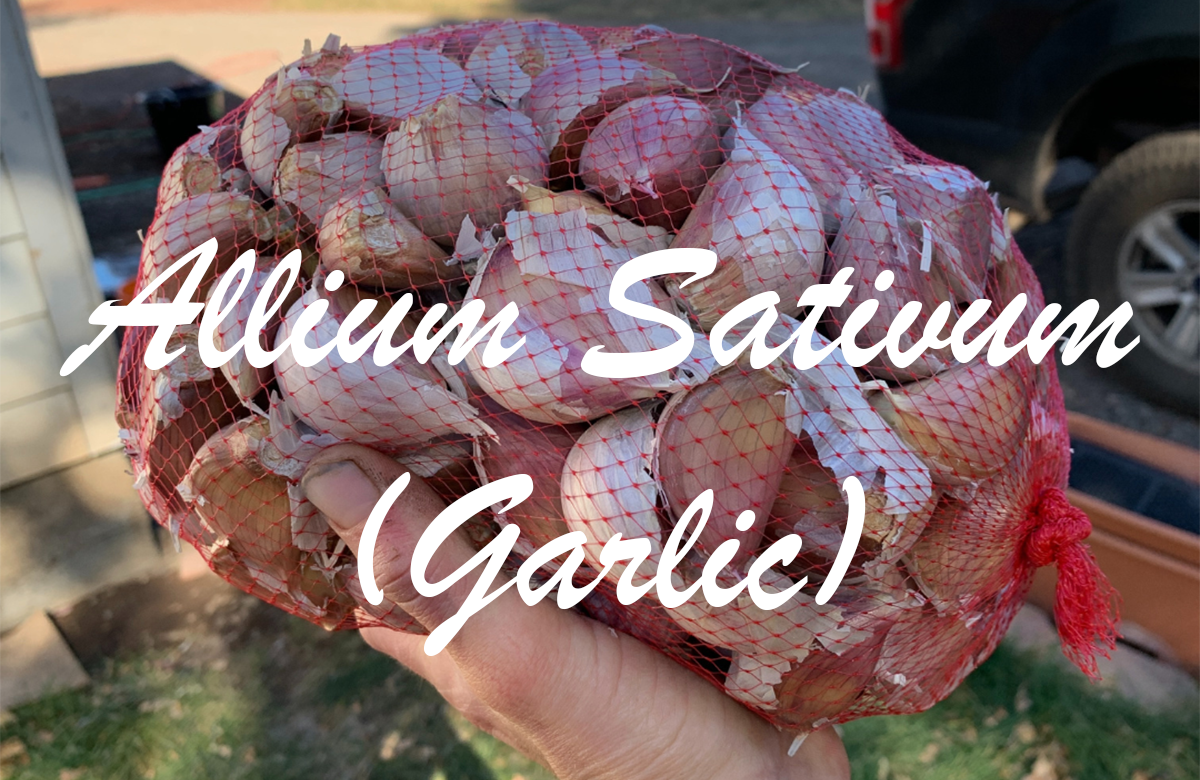 SPOG Original with box BG 1_web_300
SPOG Original with box BG 1_web_300._w_CG_2
SPOG Original with box BG 1_web_300._w_CG_2
organic-onions-29941281309902I05I
SPOG Original with box BG 1_web_300._w_CG_2
Growing-Garlic-Guide-Planting-Garlic-In-The-Fall-Basaltic-Farms-1080x1080
SPOG Original Natural Organic Seasoning
is our flagship product, comprised of the highest quality organically grown garlic, onion and pepper and naturally harvested sea salt. This natural, organic seasoning mix is packaged in a lightweight, resealable and recyclable soft-pack that can be easily carried in a shirt pocket or other handy location wherever hikers, backpackers, campers, RVers or other outdoor cooking enthusiasts may go.
For the RVer, car camper, hunter, angler, and for home cooks and chefs everywhere we also offer SPOG Original Natural Organic Seasoning in a 3 oz recyclable plastic jar with a shaker cap for easy use.
SPOG Original Natural Organic Seasoning is the perfect single seasoning product for any kitchen anywhere.  That's why we say: "All You Need is SPOG!".